Wojciech Czakon is a full professor and chair of the strategy at the Jagiellonian University in Krakow. His research interests revolve around inter-organizational sources of strategic advantage such as networks, coopetition strategies, relational capabilities. Recent publications address the phenomenon of network myopia, coopetition formation with the use of trust-building mechanisms and the management of coopetition. Experienced MBA lecturer, visiting professor in Università degli Studi di Roma "Tor Vergata", Montpellier Business School and several universities in Poland.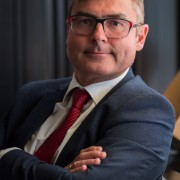 Łukasz Sułkowski (born on 18 September 1972) – Polish professor of economic sciences, specializing in management sciences. Currently employed in the Institute of Public Affairs of the Jagiellonian University, vice-president for international affairs of the Polish Accreditation Committee and Director of Clark University Branch Campus at University of Social Sciences in Poland. He is also the President of PCG Polska.
Head of the Chair of Management of Higher Education Institutions at the Jagiellonian University, professor of Clark University, and University of  Social Sciences. Since 2008, the editor-in-chief of the Journal of Intercultural Management "(DeGruyter). In 2004-2011 the editor-in-chief of "Organizacja i Kierowanie" quarterly of the Committee of Organization and Management of the Polish Academy of Sciences "Organization and Management." Author or co-author of more than 300 publications, including 14 monographs published by such as publishing houses as Springer, Lexington, Palgrave, Emerald, Lang, PWN, PWE. Project manager or coordinator of 16 EU research grants (e.g., 6th Framework Programme, EQUAL), National Science Centre, Ministry of Science and Higher Education and State Committee for Scientific Research. He currently manages the "UNIFUT" project of the University of the Future and Organizational improvement of the university of the future "("Dialogue," Ministry of Science and Higher Education). Member of 4 international research associations (AAM, EURAM, IFERA, PGV). Since 2014 member of the Committee for Culture and Media Management of the Polish Academy of Arts and Sciences (PAU), Committee for Culture and Media Management (PAU). Chairman of cyclical conferences "Family Business. Managing Family Companies "(7 editions), "Intercultural Management Congress" (11 editions). Promoter of 14 Ph.D. dissertations at five universities. Reviewer in several dozen professorial, habilitation and doctoral proceedings.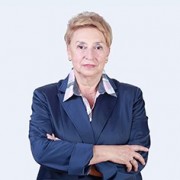 Anna Fornalczyk is a general partner at consulting company COMPER Fornalczyk i Wspólnicy, which provide companies with support in a field of competition protection, merger and acquisition, demonopolisation and State aid as well as definition of firms' market position. In 1990-1995 she was the chair of the Antimonopoly Office in Poland and in that time she was responsible for negotiation on competition and State aid laws between Polish government and European Commission. Anna Fornalczyk was a Professor at the University of Łódź and Technical University of Łódź at an Organization and Management Department. She was a chair of a Supervisory Board of ING Bank Śląski for last 9 years and is a member of a Supervisory Board of Cosmetic Company "Dr Irena Eris". She is also a member of a Board of Directors of the Polish-American Freedom Foundation. She was a member of a Governing Board of European Policy Centre in Brussels as well as a member of a Board of a Centre for Application of Advanced Technologies. Her publications have been focused on development of competition in privatisation and restructuring processes, demonopolisation and State aid in Poland and European Union. In 2007 she published a book "Business and competition protection" (new edition in 2012).

Doctor of economics, a sociologist, she is a scientific consultant and expert in the Laboratory of Process and Network Analysis for the Foundation for Dissemination of Knowledge and Science "Cognitione". As an editor and reviewer, she works for the scientific Journal of Entrepreneurship, Management and Innovation (JEMI) and actively works for the transfer of knowledge between science, business and the public sphere. She has completed several scientific internships in enterprises, participating, inter alia, in projects run by the Małopolska Regional Development Agency. It implements scientific, consulting and teaching projects: in cooperation with the Małopolska School of Public Administration at the University of Economics in Krakow; and the international conference: "Business and non-profit organizations facing increased competition and growing consumers' demands" with the Institute of Economics of the Polish Academy of Sciences; and on behalf of JEMI with the Systemic Research Institute of the Polish Academy of Sciences as part of the conference "New concepts of process modelling and the implementation of process management". In her research and consulting work, she combines knowledge and many years of experience in two research areas: Business Process Management and Human Resource Management. The last research project funded by the National Science Center ended with a monograph entitled Human resource management in a process-oriented organization, published by the PWN Scientific Publisher. For over 20 years she has been associated with the WSB – National Louis University.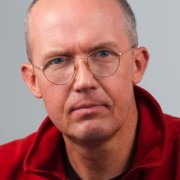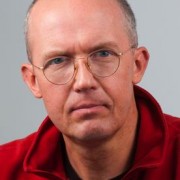 Michał Jasieński holds M.Sc. from the Jagiellonian University and M.A. and PhD from Harvard University (Graduate School of Arts and Sciences). Associate Professor at Nowy Sącz Business School – National-Louis University, where he teaches innovation management, organizational behavior, leadership and critical and creative thinking courses. Served as dean of the Faculty of Entrepreneurship and Management and led government-sponsored projects: "Innovation and Cooperation" (2010-12) and "Innovation Culture" (2012-14), aimed at improving innovation management skills among scientists, managers, entrepreneurs and students in Poland. Created the Center for Innovatics at WSB-NLU. Senior researcher in the 7th Framework EU Marie Curie IAPP project "REINVENT: Transforming SMEs in Creative Sectors Through Business Model Innovation" (2013-2016). Serves as Innovation Editor of the Journal of Entrepreneurship, Innovation, and Management. Lectured and led workshops in the USA, Iceland, Denmark, Turkey, Kazakhstan, and Poland. Published research papers and essays in natural sciences, philosophy of science, methodology of education and knowledge management, which appeared in leading academic journals (Nature, PNAS USA, Scientometrics, Ecology) and in Polish periodicals. Associate of the Technopark Gliwice. Co-founder and vice-president of the "Salus Publica" Foundation for Public Health and secretary of the board of the "Kyoto-Kraków" Foundation.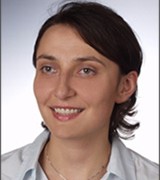 Elżbieta Kubińska, Ph.D. works as an assistant professor in the Financial Markets Department of Cracow University of Economics, Poland. She holds Msc in Financial mathematics and PhD in Mathematical analysis. Her teaching and research interests are focused on behavioral finance and modelling of financial markets. She was a Visiting Scholar at several universities, she visited in University of Perugia,  Agricultural University of Athens, University of Valencia, and  Jiangxi University of Finance and Economics, Nanchang, China. She has often participated in projects as an analyst, she served as a board member of The Public Opinion Research Center (CBOS). She is Vice – President of Academic Association of Economic Psychology. Elżbieta is co-editor of Polish Journal of Economic Psychology.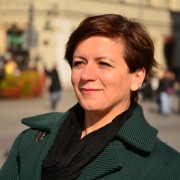 Lecturer and trainer with international experience (among others: Vienna University of Economics, Roosevelt University in Chicago, Shanghai Accounting and Finance University, Universidad de Rey Juan Carlos in Madrid). Associate of De Baak Institute from the Netherlands – an international training organization in the field of leadership, personal development and entrepreneurship. Assistant Professor at Cracow University of Economics (Department of Trade and Market Institutions). Alumna of the IESE Business School IFDP Program and CEEMAN IMTA. Researcher, specialist and propagator of corporate social responsibility and sustainable development. Author of many publications about social and ecological aspects of management. Fine arts devotee.
Wiktor Patena, Ph.D. Associate Executive Dean of Business Division at Higher Colleges of Technology, Dubai, UAE (since 2015). Previously, the Rector of Wyższa Szkoła Biznesu – National Louis University in Nowy Sącz (1997–2014). Partner at Capinski & Patena Ekspertyzy Finansowe and Privatization Advisor to the Ministry of Treasury (2009-2014). He was also a member of Supervisory Board of NITROERG S.A., designated temporarily to be a member of Managing Board. He is an author of the book: In the Quest for a Company's Value. Kraków. 2011, and a co- author of three other books: Company Valuation – Value, Structure, Risk. Hof. 2008; Podręcznik do bankowości – rynki, regulacje, usługi. Kraków. 2007. Dr. Patena did the teaching in many academic institutions as a visiting professor including: Riga Stockholm School of Economics (Latvia), Ecole de Management Leonard de Vinci (Paris, France), Instituto Politecnico de Porto (Portugal), University of Pecs (Hungary), Cyprus College (Cyprus), Tietgen Business School (Odense, Denmark), Hof Univesity of Applied Sciences (Hof, Germany).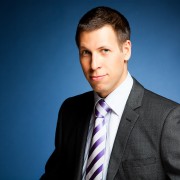 Sergiusz Prokurat, PhD Economist, historian, MBA graduate. Associated with INE PAN and President of the SCCD think-tank. Lecturer at the Łazarski University, WSFIZ, Euroregional University of Economy in Poland, also in Spain: Universidad de Granada and Universidad de Jaume I, in Italy: University of Rome and in Central America. Former manager in Hewlett Packard, Hewlett Packard Enterprise, DXC. Business consultant. Sergiusz has cooperated independently and for ICAN Research with Citibank, BDO, PWC, KPMG, Accenture, A.T.Kearney, Capgemini, IBM, Ernst&Young, PZU. Expert in project management and IT. He has the following certificates: PMP, ITIL Foundation, PRINCE2 Practitioner, MOR, Six Sigma Black Belt. Author of couple of books including the best-selling book that topped US Amazon economics&business category in 2013: "Work 2.0: Nowhere to Hide" (polish version "Praca 2.0" was nominated to "Economicus" prize -economics book of the year). His articles and opinion pieces have been published in "The Hill" , "The Journal", "America Latina Business Review", "Warsaw Business Journal", "The Observer", and "Harvard Business Review", and many leading media in Poland ("Wprost", "Dziennik Gazeta Prawna"). Author of many academic publications. He speaks English, Spanish, Polish, Indonesian and Malaysian.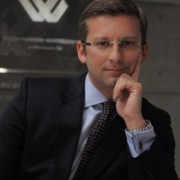 Paweł Sobków – Ph.D. – Investment Director in Hawksberg Investment Ltd, and President in Debt Finance S.A. In 2016-2018 Member of Board of Directors and Managing Director in Investment Fund based in Dubai – defense sector investment. Previously President Hawe S.A. and Vice-president  Mediatel S.A. Board Member in many public companies RUCH S.A., IZNS S.A., ZM Henryk Kania. He was also member of Supervisory Boards like: Bakalland S.A., Zastal S.A., Kolmex S.A., Invista S.A. and many others. He has also experience in restructuring processes, M&A and IPOs.
Paweł received master's degree in strategic management from WSB-NLU (honored master's dissertation), MBA from Maastricht School of Management (Industrial Policy and Corporate Strategy) and Ph.D. from Warsaw School of Economics.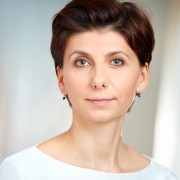 Agata Juzyk is the research and innovation expert with 15 years industrial experience. She is passionate about creating value through innovation, implementing tools and cultural change for sharing knowledge across global organization. Former executive director for Research&Innovation at KGHM Group, served as a Chairman of the Supervisory Board of company's R&D Centre. Member of the European Commission's Advisory Board on Innovation in SME's,  she has also been actively involved in creating EIT RawMaterials, the largest and strongest consortium in the raw materials sector worldwide.
Agata's most recent work has focused on helping companies envision and create new growth, manage innovation and implement comprehensive change programs.
Agata received her master's degree in European law and economics from Adam Mickiewicz University, graduated also from IMD Business School.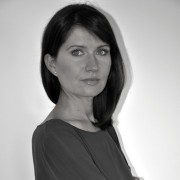 Izabela Markiewicz-Czapińska is a consultant and trainer specialising in cross-cultural management settings. She graduated from the University of Lublin Department of Law. She did her post-graduate studies in The Chartered Institute of Marketing in Warsaw. She experienced cultural differences firsthand as a teenager living with her parents in North Africa. Later on she began to work with Nordic consulting company operating between four different countries. Her main areas of interest are international human resources management,  inter-cultural communication and leadership and organisational culture. Due to her ability to draw from her experience combined with her knowledge of the inter-cultural business realities, she can help managers and professionals working across cultures, to develop and enhance their cross-cultural competence.
Founder of training and consulting company CCIQ CrossCulturalIntelligence. Author of articles on cross-cultural management and consulting programs for multinational organisations and teams.
In 2008-2013 was a lecturer at Wyższa Szkoła Biznesu – National-Louis University in Nowy Sącz, Warsaw School of Social Psychology and Collegium Civitas in Warsaw.
Licensed provider of Trompenaars Humpden-Turner IAP (Intercultural Awareness Profiler).
Clients include: Delphi, Coca-Cola HBC, ColgatePalmolive, Carlsberg, NokiaSiemensNetworks, Accenture, Tamfelt, Nordea, Roche, Vattenfall, CanPack S.A., Brown Forman, BZWBK Grupa Santander, TMobile, Royal Greenland, Urząd Miasta w Szczecinie, TRW.
A graduate of the University of Economics in Kraków and an MBA at the Leon Koźmiński Academy in Warsaw. Connected with the energy, financial, agriculture and communications sector.
Has many years of experience in running and implementing business solutions including disruptive technology solutions. For many years involved in R & D activities, project management, project portfolio management, strategy creation and execution, operational plans creation and execution. Involved in World Youth Day organisation – especially organizations of food zones.
Recently associated with the communication sector including new technologies. University lecturer. An expert on implementations in the ScaleUp project (PARP, start up acceleration program). Supported by numerous certificates in the field of management and project management as well as practical implementation of innovations. Winner of the Fifth Polish National Sales Awards in the Innovation in Sales category.
Expert  in the reorganization of structures, process optimization, innovation implementations, business transformations and project management . Examples of executed projects:  development and implementation of business strategies , new business development, implementation of innovation processes , spin- offs, mergers, start up acceleration,  restructuring, project management methodologies (including project portfolio management).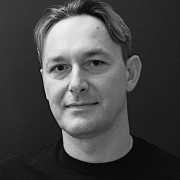 Business trainer, lecturer, consultant, author. Over the past 20 years dealt with the communication strategy for the biggest brands operating in Poland – as a planning director or Chief Strategy Ofiicer (Ogilvy, Young & Rubicam, Havas), and as a marketer (Canal+). Author of many articles (publications in HBR included) and 4 books on communication, marketing and strategy. Lecturer in few marketing. Founder and Chairman of the Board of the NGO Homo Inquietus Foundation. HEURISTICA – owner.